Let's count sheep! Bring your tent and campout under the stars in our sheep pasture. Hilltop views looking down into the valley. Combination meadows and woodlands to suit your wants. Brisk country air and lots to do. Help with daily chores and seasonal tasks on a working farm. Ever been on a horse pulled wagon ride? Our chickens love any leftovers that you may have. Ask about Oprah, she loves meeting new people.
We are also on:


We are thrilled to announce that we have joined the Table to Farm Tours team!
Table to Farm Tours offers curated full day and evening tours introducing you to farmers and distillers in the area. Along the way we'll introduce you to the rich history of the region and share some of our favorite spots to explore. At each farm you'll have a chance to hear the farmer's unique story, learn about how they farm, take a tour, and taste the products.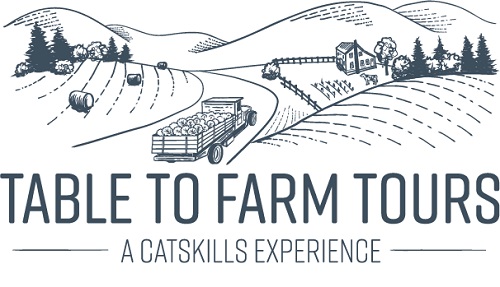 If camping isn't your style, no worries! Just down the bend from us is a beautifully restored one-room schoolhouse that has recently become available for guests. This little gem is a small footprint with a big wow factor. All new amenities, redone bathroom, fireplace, and a dishwasher, plus cooking supplies and utensils! Once you enter, you won't want to leave. However,if you do want to get outside and enjoy the country air, there are two ways to get to the farm, either hike through the woods up an old trail, or hop in your car and take a left, then another left up the dirt road. We are the big red barn on top of the hill.